How To Write an Autobiography Introduction
If you look at the average autobiography introduction, you'll usually find a story about how that person was born. Even though an autobiography is a life story, to the reader, the person is just a character. Readers need a frame of reference in order to begin getting to know you.
The goal is actually rather simple: you're essentially saying "Hello" for the first time.
How you would introduce yourself to a stranger? That's essentially how you'll write this introduction in a memorable way. The stories that you normally tell to break the ice will do so for your readers if you put them into writing.
Here are some general rules to follow if you want your autobiography introduction to be truly memorable.
#1. focus your introduction the main point your book is trying to make..
When you're telling a life story, there must be a certain thesis or theme woven into the various chapters of your autobiography to engage the reader. There is a point to what you're writing. If you include that point within your autobiography introduction to give readers an idea of what to expect, you'll help to pique their interest for the next story you have to offer.
#2. Give your readers a preview of your topics.
Autobiographies are a great way to safely ask difficult questions that might not get asked otherwise. This is because you're using your life as the safety net for those questions. When you can give the reader a taste of what topics you'll be covering throughout the autobiography , you'll give them the chance to decide if they want to invest time to read the rest of what you've written.
#3. Is there one event that forever altered your life?
Like a movie that starts at a key point near the end of the story, an autobiography introduction can begin at the one key moment where everything began to change for you. Sharing the epiphany you had can help you connect to readers on a very personal level, especially if they've had life circumstances that were similar to your own. Just make sure you bring readers back to this key point somewhere within the body text of your autobiography as well so you create a harmonious document.
#4. Discuss what makes you tick as a person.
Sometimes it is more important to establish the rhythms of your narrative in your autobiography than to establish an idea or a thesis statement. This applies especially when your narrative may be difficult for the average reader to follow. By letting the reader see your style before you get into your main stories, you'll lessen the shock their eyes receive.
#5. Choose something about yourself that you feel is completely unique.
This will help readers begin to understand why you are different. You don't have to be a celebrity to publish an autobiography . You just need to have life experiences to share which others may find to be valuable. Discuss in the autobiography introduction what makes you different and why you feel that is important. It will help others begin to connect with you while you establish your credentials as someone who is worthy to have their life stories told.
#6. Remember your formatting.
The formatting of your autobiography introduction should be the same as the rest of your document. If you're writing a novel-sized narration (120,000-ish words), then you may wish to include this introduction as a separate chapter. If writing an essay, you'll want to follow whatever writing style you plan to follow (expository, persuasive, or analytical). If you've chosen your citation format , remember to cite any outside sources in parenthetical form as needed.
#7. Be yourself.
Far too often, an autobiography introduction falls flat because people try too hard to be something they are not. Just be yourself. Write what comes to mind. Edit that thought after you write it down a couple of times to help merge it into the primary text you've created. If you're just starting your autobiography , then use this writing process to form story ideas for the rest of your text. Remember: this is you on a page. It must be authentic to draw readers into the story.
The gist of it
Knowing how to write an autobiography introduction means showing readers who you are and what you intend to share with them. When you can follow these steps, you'll be able to create something that will intrigue them enough to have them continue reading your story.
Further Reading
What Is the Best Autobiography Layout? How to Write An Autobiography Conclusion Memoir vs Autobiography How To Come Up With Autobiography Titles 9 Great Autobiography Writing Tips
previous post: How To Write an Appendix
next post: 9 Great Kurt Vonnegut Writing Tips
How to Start an Autobiography about Yourself: Full Guide + Autobiography Examples
You're probably thinking: I'm no Mahatma Gandhi or Steve Jobs—what could I possibly write in my memoir? I don't even know how to start an autobiography, let alone write the whole thing.
Our specialists will write a custom essay on any topic for $13.00 $10.40/page
But don't worry: essay writing can be easy, and this autobiography example for students is here to show you that memoir writing can be easy and even exciting. Every person, whether famous or not, is unique and has a story worth sharing. All you need to do now is scroll down the page and enjoy this amazing sample autobiography, as well as some related practical hints.
👨‍🎓️ A Student Autobiography Example
📚 more autobiography samples, 😕 how to start an autobiography, 🔗 references.
An autobiography is the story of your own life . Even if you think you don't have much to include in your memoir, you can still make it quite interesting.
Bill Gates claims that he always tries to find a lazy person to do a difficult job. Why? Because a lazy person will look for an easy way to do it! That's why we found a lazy but smart student to write a short autobiography example, and now we'll share the easiest ways to do it with you. Feel free to use it as an autobiography example outline .
Below is a student autobiography sample with subheadings. Remember: it doesn't have to be exactly as shown in the examples. They're rather to show you the right path to be moving towards. Also, if something in your writing needs fixing, don't hesitate to use a phrase reworder .
My Childhood
Not sure how to make an autobiography introduction? Why not start from the very beginning? Writing about your early years is the easiest and most logical start for an autobiography.
I was born on a cold winter night, when even time seemed to stand still, in my native Bennington, Oklahoma. I do not remember much of my early childhood, but my mom said I was a very active, curious, and communicative child. I would ask dozens of questions each minute, even without waiting for the answers. I suppose this is why my parents offered me books and educational movies as early as my third birthday.
In the next part of your autobiographical essay, describe yourself in a few words. It does not necessarily need to be too creative. You can take a short learning style quiz and put the information you'll find out into your autobiography. It will be quite a unique addition. And don't forget to make a smooth transition from the previous part!
Fortunately, my thirst for knowledge did not come to an end when I was at school. I was passionate about history and science. This passion helped me gain a profound knowledge of these areas, and I was admitted to the college of my dreams. Today, I am a student at a law school, and I feel very happy about it.
An old saying goes, "A life with a goal is a life that is whole." Be positive and show everyone that your life is whole.
I am certain that my degree will become my ticket to a better tomorrow. I want to become a renowned lawyer in the field of employment legislation. I study hard and devote my free time to reading scholarly reviews and watching interviews with recognized specialists in the field.
My Ups and Downs
This part aims to show that you are capable of analyzing your experiences and learning valuable lessons.
Of course, I understand that life is not just a bed of roses, and challenges and hardships are an integral element of life. Since my parents could not help me cover my college expenses in full, paying off my student loan has become an important challenge for me. I combine a part-time job and full-time study to earn my living and my education. I feel triumphant at the beginning of every month when I receive my salary and plan how I will spend my money.
Autobiography Conclusion
In this part of your autobiographical essay, you want to establish the main lesson to take away from your story. In other words, what's remarkable about your story?
I have come to believe that two main factors determine success. The first is a person's determination and will to succeed. Are you ready to make sacrifices to achieve your goal, like working and studying at the same time? Are you prepared to recover after failure and proceed to your goal again? Without strong internal motivation, it is nearly impossible to become successful. Equally important is the support of people around you. Being determined to succeed does not mean alienating everyone and stepping on other people to achieve your goal. On the contrary, success is about recognizing your weaknesses and accepting support from people who genuinely want to help you. For instance, if it were not for my parents' support of my educational endeavors, I might not be attending law school today.
Would you call this student an inspirational leader like Nelson Mandela or Martin Luther King, Jr. ? In all honesty, no. He may be an interesting and nice person, but he hasn't left such a mark on history as some other people have—at least not yet.
Receive a plagiarism-free paper tailored to your instructions.
But can you learn something from his story? Most definitely.
The autobiography example above is suitable for both college and high school students.
In case you still lack the inspiration to write your memoir, you can always come to our experts, who will help you structure and write your narrative. Alternatively, you can find some more interesting examples of an autobiography at Phoenix.edu and at Southwestern College website .
And in case you're still wondering how to write an autobiography, just keep reading!
What does every autobiography include? A theme. Essentially, the theme is the main "lesson" from the autobiography—the critical point that all of your life events come together to demonstrate.
Just $13.00 $10.40/page , and you can get an custom-written academic paper according to your instructions
How do you go about creating a theme?
You can do it by:
Discussing a string of events or one event in particular (or even just one day in your life)
Introducing a role model or an authority figure
Talking about your childhood dreams and memories
To make the task easier for you, we've put together a list of prompts you can use to signal your theme to the reader.
Simply complete these phrases, develop the ideas, and add specific details to your student autobiography examples and ta-da! Your A-level autobiography is ready!
A Student's Autobiography: Starting Phrases
Use one of these phrases as the first sentence of your autobiography:
I was born in…
I was an active (or quiet, knowledge-loving, shy, curious, etc.) child.
My childhood dream was…
My earliest memory is…
I am grateful to my parents (or teachers, friends, etc.) because…
My role model was…
My lifetime dream is…
The most memorable day of my life was…
One phrase that I will never forget is…
If only one of my dreams could come true, I would wish for…
My main belief in life is…
I am driven by my desire/passion/wish to…
The main lesson that my parents taught me was…
The childhood hobby that most shaped my personality is…
One event that influenced who I am today is…
My motto in life is…
My favorite book/movie/author is…
When I was growing up, I always dreamed of becoming a…
One thing I wish I knew five (or ten, twenty, etc.) years ago is that…
My favorite childhood picture is…
Feel free to use this example of an autobiography for students and follow the simple steps described above to complete an A-level memoir with ease.
✏️ Student Autobiography FAQ
Writing an essay for a scholarship, be sure to include relevant information about yourself. Prove that you are a perfect candidate. Customize your life story in a way that showcases your strengths and positive qualities. Any other application will require a similar approach.
It's a source of background information about the author that he or she chooses to reveal. An autobiographical essay is to include key facts about the author in chronological order. These facts usually are name, birth date, education, occupation, etc.
For a good college application, make sure to put an emphasis on the positive sides of your personal history. They should be relevant for the admission commission. Focus on academic achievements, relevant certifications, courses, etc.
Some people believe that an autobiography is one of the easiest essays to write. The author definitely knows the subject thoroughly. When writing about yourself, start with an introduction : your name, birth date, education, current position.
What Is an Autobiography? ThoughtCo
Beginning the Academic Essay: Harvard College Writing Center
What Are the Differences Between an Autobiographical Narrative & a Biography? Seattle PI
500 Prompts for Narrative and Personal Writing: The New York Times
Autobiography: Merced College
Share to Facebook
Share to Twitter
Share to LinkedIn
Share to email
Very comprehensive

Thanks for the feedback! Much appreciated.
Help me write an autobiography
Hello, Bridget! Our experts will help you with any task!
Autobiography is a true one
Paano gumawa ng autobiography
It nice to see but could you send me more about how to write personal autobiography to me please
Hello, Jack! Our experts will help you with any task!
Thank you so much for this!
Thanks for stopping by!
I want to write an autobiography but I don't know
Hello, Randy! Our experts will help you with any task!
I wanna write an autobiography and I need your help
Hello! Our experts will help you with any task!
Recommended for You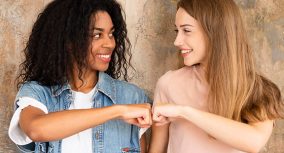 Friendship Essay: Writing Guide & Topics on Friendship [New]
Assigned with an essay about friendship? Congrats! It's one of the best tasks you could get. Digging through your memories and finding strong arguments for this paper can be an enjoyable experience. I bet you will cope with this task effortlessly as we can help you with the assignment. Just...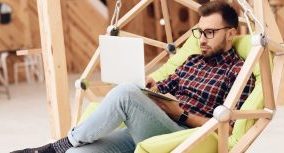 How to Write an Autobiography: Questions, Principles, & What to Include
When you are assigned an autobiography to write, tens, and even hundreds of questions start buzzing in your head. How to write autobiography essay parts? What to include? How to make your autobiography writing flow? Don't worry about all this and use the following three simple principles and 15 creative...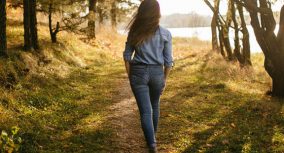 Life Experience Essay: How to Write a Brilliant Paper
A life experience essay combines the elements of narration, description, and self-reflection. Such a paper has to focus on a single event that had a significant impact on a person's worldview and values. Writing an essay about life experience prompts students to do the following: evaluate their behavior in specific...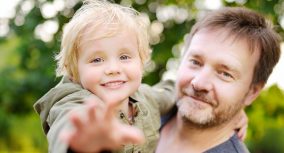 An Essay about Someone Who Has Made an Impact on Your Life
Who has made a significant impact in your life and why? Essay on the topic might be challenging to write. One is usually asked to write such a text as a college admission essay. A topic for this paper can be of your choice or pre-established by the institution. Either...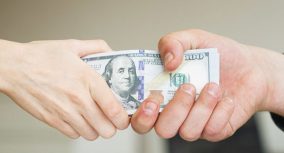 Financial Assistance Essay: 4 Useful Tips to Make It Rock
Are you about to start writing a financial assistance essay? Most probably, you are applying for a scholarship that will provide additional funding for your education or that will help you meet some special research objectives.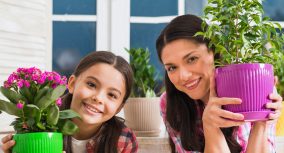 Growing Up Essay: Guide & Examples [2023]
What does it mean to grow up? Essays on this topic might be entertaining yet challenging to write. Growing up is usually associated with something new and exciting. It's a period of everything new and unknown. Now, you've been assigned to write a growing up essay. You're not a kid...
Testimonials
Memoir Ghostwriter
Business Ghostwriter
"Memoir Writer" Podcast
Privacy Policy
How to Start an Autobiography – 4 Great Examples
by Barry Fox
04/07/2015 12/12/2022
Estimated reading time: 0 minutes
How to start your autobiography can be a tricky issue.
Do you begin with your birth? With a description of your parents, or maybe even your grandparents?
How about beginning with the first notable thing you did? Or starting off with the biggest crisis point in your life, and then go back to the beginning?
There is no single "best" way to start an autobiography. But there are different approaches. The key is to find the one that works best for your story.
If you'd like to hire a ghostwriter to help you with your autobiography, contact Barry Fox & Nadine Taylor .
How to start an autobiography: 4 examples
Here are excerpts showing four interesting ways that have been used to open an autobiography. One author uses his birth name to foreshadow the life that lies ahead; one paints a simple sketch of his parents; one talks about the beliefs that shaped him; and one reflects on the influence of chance.
Each opening is different, and each is just right for its subject. Perhaps one of these approaches will be right for you! (I've linked the titles of each book below to Amazon so you can click on the "Look Inside" button and read more.)
With a hint…
In the opening paragraph of Long Walk to Freedom: The Autobiography of Nelson Mandela , the former President of South Africa hints at the tumultuous life he must face:
Apart from life, a strong constitution, and an abiding connection to the Thembu royal house, the only thing my father bestowed upon me at birth was a name, Rolihlahla. In Xhosa, Rolihlahla literally means "pulling the branch of a tree," but its colloquial meaning more accurately would be "trouble maker." I do not believe that names are destiny or that my father somehow divined my future, but in later years, friends and relatives would ascribe to my birth name the many storms I have both caused and weathered.
With a sketch…
In Take Me Home , singer-song writer John Denver uses only a few words to sketch a portrait of his parents:
They met in Tulsa. Dad was a ploughboy from western Oklahoma; Mom was a hometown girl. He was in the Army Air Corps, studying the mechanics of flight at the Spartan School of Aeronautics, and she had been first-prize winner in a jitterbug contest the year before. It was 1942: She was just turning eighteen, a high-school senior; and he was twenty-one.
With a list…
Chris Kyle begins his American Sniper: The Autobiography of the Most Lethal Sniper in U.S. Military Histor y , by listing the life-long beliefs he inherited from his family and environment:
Every story has a beginning.
Mine starts in north-central Texas. I grew up in small towns where I learned the importance of family and tradition. Values, like patriotism, self-reliance, and watching out for your family and neighbors. I'm proud to say that I still try to live my life according to those values. I have a strong sense of justice. It's pretty much black-and-white. I don't see too much gray. I think it's important to protect others. I don't mind hard work. At the same time, I like to have fun; life's too short not to.
With reflection…
Former President Ronald Reagan opens An American Life by talking about the effects of chance:
If I'd gotten the job I wanted at Montgomery Ward, I suppose I never would have left Illinois.
I've often wondered at how lives are shaped by what seem like small and inconsequential events, how an apparently random turn in the road can lead you a long way from where you intended to go—and a long way from wherever you expected to go. For me, the first of these turns occurred in the summer of 1932, in the abyss of the Depression.
How to start an autobiography?
There is no single best way. The goal is to draw your readers in with your first sentence—to make them want to read more by telling them something about you that makes you and your life story irresistible.
If you can do that, you've figured out how to start an autobiography.
Before deciding how you'd like to open your autobiography, go back and review the purpose of the autobiography and consider what it must contain.
Once you know where you're headed, you'll be able to zero in on the "right" opening more effectively.
See also "How to Write a Memoir" and "How to Start a Memoir."
IF YOU'D LIKE HELP WRITING YOUR LIFE STORY…
Contact us!
We're Barry Fox and Nadine Taylor, professional ghostwriters – the people who write books for you – with a long list of satisfied clients and editors at major publishing houses.
For more information, call us at 818-917-5362 or use the contact form below to send us a message.
We'd love to talk to you about your exciting autobiography!
Name * First Last
Comments This field is for validation purposes and should be left unchanged.
Although based in Los Angeles, California, we often travel to work with our clients.
Autobiography Introduction Examples (5 Writing Styles)
Introduction.
Writing an autobiography is the finest way to regard something intriguing to communicate. Self-writing your autobiography is a fantastic way to preserve your family and friends with a keepsake.
There's no right way to write an autobiography, but these five examples show you how to start writing your autobiography in various styles. Whether you're a detail-oriented person who wants to write an extensive work of fiction or tell your story more straightforwardly, these examples can help. So get started and experiment with different writing styles to find the one that works best for you!
How to Write an Autobiography Introduction?
You'll usually find a narrative about how that individual was born in the typical autobiography introduction. The character is just a character to the reader, regardless of whether or not an autobiography is a life story. To get to know you, readers need a frame of reference.
Some Key Rules to Follow to Write a Compelling Autobiography Introduction
Include the theme.
There must be a certain thesis or idea underlying the various chapters of your autobiography when you're telling a life story to interest the reader. What you're writing has a purpose, and you'll help to pique people's interest for the following tale you have to tell if you include that point in your autobiography introduction to give them an idea of what's ahead.
Give Your Reader a Taste of Topics
Autobiographies provide a safe place to explore uncomfortable topics that would otherwise go unexplored. Since you're using your life as a safety net for those uncertainties, this is the case. You'll offer them the opportunity to decide whether they want to invest time reading the remainder of what you've written to provide the reader a taste of what topics you'll be covering throughout the autobiography.
Include a Unique Event
An autobiography introduction might begin at the pivotal moment when everything starts to shift for you, much as a film begins at a key moment near the tale's conclusion. When readers have had life experiences similar to yours, sharing the epiphany you had can help you sync with them on a very personal level.
Create a Rythm of Your Narrative
In your autobiography, it's sometimes more important to establish a beat than to develop an argument or thesis statement. This is especially true when your tale is difficult for the average person to comprehend. You'll reduce the shock your readers' eyes experience by viewing your style before you dive into your main stories.
Do a Proper Formatting
Your autobiography introduction should be written in the same style as the remainder of your book. You may desire to make an individual chapter for this introduction if you're writing a novel-length story (120,000-ish words). You'll want to follow whatever writing style you want to use (expository, persuasive, or analytical) while writing an essay.
Just be Yourself
Too often, people try too hard to be something they're not in the opening paragraph of their autobiography. Just be yourself, and everything will be okay. Write anything that comes to mind. To help integrate it into the main text you've created, repeat that idea several times after you write it down.
Apart from these, a story is an important element in autobiography because it clearly explains how the author's life has been affected by significant events or people. Authors can strengthen their writing skills while sharing their own personal stories through interesting anecdotes, quotes, and stories. Be aware that a story should make you feel something emotionally–this could be your experience, starting with these simple tips!
5 Writing Styles of an Autobiography
This section will discuss the five writing styles of autobiography for you to choose from when writing about your life.
Full Autobiography
This sort of autobiography centers on a person's entire life, from birth to today. If their whole lives are different, authors choose to write a full autobiography. You allow your readers to get to know you better by writing a full or traditional autobiography.
Elia Kazan's book , 'A Life' is a good example of a complete autobiography. One of the United States founders, Benjamin Franklin, wrote an autobiography that is another good example .
The autobiography of Nelson Mandela is one of the most famous autobiographies in world history. He led his country to great accomplishments through political, social, and cultural change with a nonviolent protest against oppression during apartheid. Nelson Mandela's autobiography includes his life story from early childhood until today. His story shows what he has done for his country and how he became South Africa's first black president after many years of imprisoned by white minority rule in South Africa.
Personal Essay
It's one of the earliest types of personal writing. Compared to the other three types of writing, a personal essay is the most creative and intimate. The tone and style are emphasized rather than the plot in this kind of writing.
You must combine your emotions, ideas, and personal discovery into your existence or a trip. Diane Ackerman's essay, "A Natural History of the Senses," is a fantastic personal essay example.
Historians often write memoirs, but one compelling memoir on children was by E. Boyd Barrett: "The Boy Who Pulled Himself Up By His Bootstraps." He shares how he overcame adversity to become a great and powerful man in his memoir. He is known as the "boy who walked 2 miles in an hour" because of his superhuman strength, which enabled him at age 9 to pull himself up on the outside window ledge!
A memoir concentrates on a certain location, period, or connection. The first-person perspective is used in memoirs. Since it concentrates on a key portion of your life, it is less comprehensive than the conventional autobiography. It may be about who you are now and your childhood years, and it might be about who you are because of your interaction with someone.
Those who have done something wrong write this type of autobiography. In the hope that other people may learn from their errors, they take solace in writing about them. Jean-Jacques Rousseau's Confessions is a good example to look at.
Autobiographies are a great way to write about one's life. It gives readers a clear understanding of the writer through their own story instead of creating some impression or fake person, which most writers anticipate for their works. However, this way does not always work well, and sometimes it turns out to be a failure that would give rise to many different scenarios in life and can even result in death.
Psychological Illness
Individuals who have had any mental illness find writing down their feelings therapeutic in this autobiography. Even though some people's concerns are listened to by knowledgeable persons, writing down your tales is more comfortable. Esmé Weijun Wang's book, The Collected Schizophrenias, is noteworthy.
How should high school students write autobiographies?
Answer: High school students might use an autobiography example for high school admission essays to connect with their own or other life experiences. You may find high school application essay examples in this article of a short autobiographical narrative (i.e., not more than ten pages) that you can copy and paste into your sentences (or paragraphs). Writing a high school admissions essay is easier by using someone else's story as your starting point.
What is the ideal writing process for an autobiography?
Answer: The writing process allows writing the autobiography based on your knowledge and skills. This can help gain the public's attention for you and provide an opportunity to learn new information about yourself or what others know about you. Using proper grammar with good spelling will make it easier for your audience to understand what you are trying to say in the essay, thus improving its meaning through clarity alone.
Is there a difference between an introduction and a preface?
Answer: There is a difference between an introduction and a preface, but they are typically used before a document or piece of writing. An introduction is a short statement that sets the scene for the rest of the document, while a preface is a longer overview that contextualizes the work.
How do you start an autobiography's first sentence?
Answer: There is no one "right" way to start an autobiography. Still, some popular methods include recounting your childhood, describing your early experiences in your career, or sharing stories about significant events in your life. The important thing is to get started and to keep the momentum going. It is also helpful to keep track of what you have written and revise as needed. There is no right or wrong way to start an autobiography, as it is ultimately up to the individual to decide what they want to share with the world. Just be sure to have fun and let your imagination run wild! In the autobiography intro, you'll need to introduce the reader. You can remind the reader why they should be interested in your story and what it is about. Some people like a good anecdote at the beginning because this helps them grasp and remember the most important point or principle within your life experience so far – which will make them interested in reading further with your book idea.
What is an autobiographical essay or autobiography essay?
Answer: An autobiographical essay is a form of essay that focuses on the writer's memories or experiences. Autobiographical essays are written in first-person point-of-view, and they explain how one came to be who they are today, including their background information, values, and life goals.
Final Words
Writing an autobiography introduction is a daunting task, but it can be a very powerful tool in your arsenal with the right approach. This blog post will discuss the rules of writing an autobiography introduction with five different writing styles and include some FAQs to help you better understand the process. After reading this post, hopefully, you will have a better idea of what to expect when writing your autobiography introduction.
Most Read Articles in 2023:
Hi, I am a doctor by profession, but I love writing and publishing ebooks. I have self-published 3 ebooks which have sold over 100,000 copies. I am featured in Healthline, Entrepreneur, and in the Massachusetts Institute of Technology blog.
Whether you're a busy professional or an aspiring author with a day job, there's no time like now to start publishing your ebook! If you are new to this world or if you are seeking help because your book isn't selling as well as it should be – don't worry! You can find here resources, tips, and tricks on what works best and what doesn't work at all.
In this blog, I will help you to pick up the right tools and resources to make your ebook a best seller.
Leave a Comment Cancel reply
Save my name, email, and website in this browser for the next time I comment.
How to Write an Autobiography 2022: The Ultimate Guide with Pro Tips
If you are a student, the chances are that you will face such an assignment one way or another, as it is a common type of academic task assigned at schools, colleges, and universities.
Being able to depict your life on paper has much more to it than there seems. It is a great way to discover yourself and learn how to introduce yourself to others, which will come in handy in many other spheres of your life. Also, it will come in handy if you are a writer. Often, authors of books, articles, poetry, and other publications need to publish their own autobiographies to let the world get to know them.
Need Help With Writing an Autobiography?
All you have to do to get professional help is to us send your paper requirements and set the deadline.
Although writing a good autobiography may seem difficult, it is only difficult when you don't know what steps to take to handle the task. In this post, our term paper writing services has collected key steps, rules, examples, and tips that will guide you through the process of writing. By the end of this blog, you will be able to craft a flawless piece about yourself. Let's dive in!
What Is an Autobiography
Before we can move on to our writing tips, it is important to define what an autobiography is and specify its different types of good writing. In a nutshell, an autobiography is a self-written piece that reflects the timeline of an author's life story. Such articles are written in narrative form and can serve several purposes — depending on the specific type of writing. You can also check out other narrative essay topics on our blog.
Generally, there are four kinds of autobiographical writing:
Autobiography – This is a long and complete story about the author's full life. This type of writing covers everything from birth to the present. Often, the purpose of writing an autobiography is: to share a person's life path with a broad audience, to leave your mark, to reconcile the past, or to make your memories last.
Autobiographical essay for college – This type of autobiographical writing is typically submitted along with the rest of your admission package. This paper aims to introduce yourself to admission officers and convince them that you are the right fit for their educational facility.
Memoirs – Memoirs are similar to autobiographies with a single difference – they don't have to cover a person's entire life. Instead, you can narrow your focus to a memoir's most exciting and important past events including as many details as you can.
Personal essay – This is the last and shortest type of autobiographical writing. Simply put, it is just an essay about yourself. Unlike other essay types, this one is more intimate and emotional; it requires you to share personal experiences. As a rule, such a paper focuses on one specific event, a period of time, a person, etc. This is a common type of academic assignment in schools and colleges.
These are the basic types of autobiographical writing. However, each of them has individual traits and, thus, may require a different approach. Therefore, this article will focus specifically on writing a good personal or autobiographical essay.
Autobiography Example
As was mentioned earlier, reading a few good examples of autobiographies can give you an additional burst of inspiration and help find the right tone for your own writing. And you will say 'Yes, I can do my paper'! Here are a few brilliant examples to help you generate fresh ideas to get rolling:
Autobiographical Essay Structure
Although the exact structure of your text will depend on the chosen type of autobiographical writing, there are some basic principles to bear in mind.
First, similar to any other kind of essay, an autobiographical one should consist of three main blocks:
The introduction of any text has three main objectives: to introduce the reader to the topic of your text, to present your core idea, and to drive the reader's attention (i.e., to make them want to read further). Therefore, this part of your text should be concise and straight to the point. As a rule, intros should be between one to three sentences long.
A good way to use an intro in your flawless autobiography is to outline your general portrait and to make an intriguing statement that will encourage the reader to continue reading.
The body of your text is its main and biggest part, which basically tells your story. Unlike the intro or conclusion, the body doesn't have any specific requirements in terms of length. You can make it as long as you need to uncover the main events of your life. The only rules applicable to this section of your text are that it should be:
Well-structured – each paragraph should focus on a specific event or a period of time;
Clear – make sure your text is easy to read and understand;
Logical – since you are writing an autobiography, it is vital to present facts in a logical sequence and with smooth transitions between every paragraph.
An introduction is what makes people interested in your story and engages them to read the whole thing, but the conclusion is what leaves a lasting impression — therefore, you want to make it robust. The conclusion of your autobiography is a great place to assess your life, consider the lessons you've learned, and state how they took you to where you are now. Like your intro, your conclusion shouldn't be too long. Keep it clear and concise for a good story.
An essential part of writing an interesting story is creating a proper title page. Just like selecting a font and font size, title page requirements could vary based on the standards of the institution you are writing for. However, there are some commonly established rules for making a title page. The following information usually goes on the title page:
Your phone number
Date of creation
Class, you are writing this for (optional)
The title and the author section must always be separate from the contact information and the rest. It's usually located in the middle of the paper, while the rest of the info goes in the bottom right corner.
This is an approximate autobiography template. In the following parts of our guide, we will focus more on the details and tips for writing a flawless autobiographical essay.
Literary Forms of Autobiography
Autobiographies with a central topic frequently go beyond just telling a person's life narrative. Through this storytelling style, the author may be attempting to communicate particular ideas or thoughts that they feel are important to share. Again, the objective is to express your views and opinions.
An author of a religious autobiography is someone who has or has had a relationship with God. Before being redeemed by God, the individual goes through several events and circumstances. They could also discuss their actions prior to being rescued.
In an intellectual autobiography, you describe your path and the significant events that shaped who you are today. You consider the factors that have influenced your viewpoint and share them with the audience. The person reading this is curious about how you came to be who you are.
The goal of a fictional autobiography is to accurately depict the author's experiences. To preserve people's identities as some of it has been fabricated. Actions in this kind of autobiography may be inflated or altered for artistic reasons.
Do You Need Some Help With Your autobiography?
Take advantage of our research paper services and you will feel how easy this process can be.
How to Start an Autobiography: 8 Steps for the Writing Process
Writing your life story can be quite frustrating. Many people find it hard to look at themselves from a different angle. However, if you are up for the challenge, these tips will guide you through the step by step process of writing an autobiography:
Step 1: Find an Example
The first thing you should do before you rush to begin writing is to study one or a few examples of autobiographies written by famous people. This step has several purposes: to get a clear example of what a flawless autobiography should look like, to grasp the general tone, structure, and format—applicable to this form of writing, and to get inspired.
Just in case you have no ideas of whose autobiography to start with, here are a few inspiring examples:
The Autobiography of Benjamin Franklin, Benjamin Franklin
Long Walk to Freedom, Nelson Mandela
The Diary of a Young Girl, Anne Frank
A Moveable Feast, Ernest Hemingway
Dreams from my Father, Barack Obama
Step 2: Write Down Your Most Important Memories
Your next step is to remember everything that matters to you. Think of remarkable people, unique experiences, key events, and other things that have influenced your life the most. Recall all the worthwhile details and make a list of them.
Step 3: Pick One Point You Want to Focus On
Generally, you would have to write about your whole life in an autobiography. However, since we are focusing on tips for great essay writing about your own life, you have to pick a focus point.
In an autobiographical essay writing, you will be required to focus on a single event, person, memory, place, etc. Therefore, you should pick one point from your list. It can be hard to decide what to write about, so take your time and think of what will be the most engaging for your readers.
Step 4: Ask the Right Questions
Writing about your own life can be confusing. You may find it hard to brainstorm ideas and maintain inspiration. In order to make sure that you won't get stuck wondering what ideas to include in your essay, here is a list of questions that should set you on the right track:
How would you describe yourself with three adjectives?
What famous quotes describe you and your life best?
What is the ethnic and social background of your family?
Who and what made you who you are today?
What are your biggest achievements so far?
What are your main goals?
What are your main strengths and weaknesses?
What are your key values?
What are your worst and best memories of your childhood?
What has been the most memorable day for you?
What are your relations with your family members?
What is the most vital life lesson you've learned so far?
What fault could you never forgive yourself or others for?
Answering these questions should help to find inspiration and generate brilliant ideas for your autobiographical essay writing.
Step 5: Create a Detailed Outline
Although many people skip this step, writing a good outline can make the writing process simpler and more productive. There are plenty of reasons that indicate the importance of planning. Most importantly, writing an outline helps you follow the right structure and sequence and helps ensure that you won't miss out on important details.
Here is a sample outline template that can come in handy:
~ Basic background information that engages readers
~ Thesis statement – main idea and key points ‍
~ Thesis statement
~ Supporting ideas (details, facts, reasons, and a smooth transition between every idea)
Summary - use this outline for every paragraph in the main body. Include at least 3 paragraphs. ‍
~ Restate your thesis statement
~ Summary of all key ideas
~ Conclusion (lessons you've learned, personal thoughts, etc.)
Step 6: Write Your First Draft
Once you have a specific plan in mind, you can create your first draft. Follow your outline to ensure that you don't miss anything important, and don't rush.
Step 7: Proofread!
Although many people neglect its importance, proofreading is the key to success. It doesn't matter how interesting your story is if the text is full of mistakes. Therefore, be sure to allocate enough time for proofreading and carefully check your essay for spelling, punctuation, grammar, style, and other mistakes.
Step 8: Ask for a Feedback
When you write an autobiography, no matter how carefully you proofread your text, there is always a chance that you've missed out on something important. That's why it is always a good idea to ask someone else to read your essay and share their thoughts on it. In addition, you can request help from close friends or family members. They should be able to look at your autobiography from a different perspective and notice things that you haven't.
Writing Techniques to Use in an Autobiography
Here is the list of some techniques you may find useful.
Remembering that autobiographies are still literature is important when discussing them. There should be a unifying storyline to link all of these experiences, regardless if they may not adhere to traditional creative narrative techniques. It should seem like a tale rather than just a series of disconnected incidents.
Attention to detail and key points
Detail-oriented autobiographies are advisable. We read this book to learn about the writer's unique history, so we expect interesting facts and key points from the subject's life. For reference, what career did they pursue, and where did they receive an education? 
The majority of autobiographies are written in the following order: birth, childhood, adolescence, early adulthood, maturity, and senior years. Remember that this sequence does not always apply to all autobiographies. Autobiographies can be quite extensive and exhaustive, covering every aspect of a person's life.
The Perks of Writing About Your Life Story
When you write a good story of your life, it'd be great to include:
Helps you establish your place 
You don't need to be well-known or a professional writer to document your life's journey. Not all legacies are intended to reach a broad audience. Instead, most people leave behind a legacy in family history that is more humble in scope—with the people they have a lasting impact on.
The entire autobiography will be passed from one generation to the next. Admittedly, life events written on paper cannot easily be wiped out. A life story is a perfect tool for establishing one's authority in the realm of the earlier days.
You can reflect on your life lessons and learn more about yourself
An autobiography is a form of learning about oneself. It gives the writer space to delve into their experiences and reflect on their entire life. As an outcome, self-knowledge develops while the adventure gains clarity. The detailed account gives the audience a window into the enchanted self-exploration process. Perhaps, the readers will also find their route due to this journey. Read a little about the reflective essay , it will be helpful.
It can be a powerful tool for therapy
The writing process of an autobiography involves the writer examining their feelings at different points in their own life. But the process of writing an autobiography looks back on the author's life with the advantage of retrospect. The recovery period might then start as a result. Numerous sensations, both good and bad, abound in human psychology. Ultimately, writing helps to clear up such feelings and attain awareness.
You are given a fresh feeling of direction.
An autobiography gives the author the chance to consider their life's purpose. Additionally, it enables the reader to evaluate their own. It helps people determine the meaning of their lives. Life, as we experience it, frequently feels frustratingly disjointed. It seemed more like a collection of mismatched storyboards from several movies than the storyline of a cohesive movie.
Writing your life story might help your life feel more linked and worthwhile. One of the main advantages of writing your story is this. A fresh insight, appreciation, and even tenderness for the life you've lived are brought about by reliving your past and viewing it from a distinct viewpoint.
Video Guide
Top tips to make your autobiography look flawless.
Hopefully, our guide will show you the right way and help you get started. Now, here are a few more tips to help make your essay perfect:
Keep it short. You don't need to write your full biography, so there is no need to write a long piece. Try to keep your essay clear and concise.
Write from the first person perspective. While it may be inappropriate in other papers, first-person narration is perfect for autobiographical essays. After all, you are telling your life story, so it is necessary to make it personal.
Search for examples. Even if you have never dealt with this type of task before, looking at some examples will help you get some ideas about autobiographical writing. Here are a few good examples to look at:
~ The Story of My Experiments with Truth, Mahatma Gandhi
~ Chronicles, Vol 1, Bob Dylan
~ I Know Why the Caged Bird Sings, Maya Angelou
~ Agatha Christie: An Autobiography, Agatha Christie
~ Autobiography of Mark Twain, Mark Twain
~ On Writing: A Memoir of the Craft, Stephen King
~ The Road Ahead, Bill Gates
~ Faster than Lightning, Usain Bolt
~ A Brief History of Time, Stephen Hawking
~ My autobiography, Charlie Chaplin
Don't make it trivial. You shouldn't be afraid of adding your personal voice to this piece. If you make your essay trivial and follow a standardized writing pattern, it can turn out dull.
Add vivid details. Since this writing is meant to be emotional, you should add as many sensory details as possible. By adding such information, you will keep your readers even more engaged as they will be able to feel and see every part of your life story.
Feeling overwhelmed?  Order an essay to make your life easier! In case you have already written your work, you can always ask us to ' edit my essay ' and we'll do it asap.
EssayPro – a Simple Way to Handle Writing
Although our comprehensive guide should help you grasp the idea of how to write an autobiography, don't expect it to be easу. There are too many things to keep in mind and a lot of work to get done. To complicate matters, such tasks can take a lot of time and can be pretty confusing. Need a flawless autobiography? Then, you've come to the right place! Don't waste any more time and get help from the top service which incorporates many talented and professional essay writers . They can help you handle any type of writing task — literally. We process all "write an essay for me" requests fast so you can get closer to your goals!
Related Articles

Plagiarism checker Do The Check
Academic editing Ask For Help
Samples database View Samples Base
How To Write An Autobiography Essay?
11 Apr 2022
Quick Navigation
❓What Is An Autobiography Essay?
✍️Steps In Writing An Autobiographical Essay
📑How to Structure an Autobiography Essay?
💡What is an Autobiography Essay Outline
✏️How to Title an Autobiography Essay
✅What is the Best Autobiography Essay Format?
📄Autobiography Essay Examples
Do you want to know how to write an autobiography? An autobiographical essay is a major part of many college applications and several jobs that focuses on a specific event or situation in your life that led to certain results or lessons acquired. An autobiographical essay is a major part of many college applications and several jobs that focuses on a specific event or situation in your life that led to certain results or lessons acquired. With an autobiography text, students can expose a part of their personality and showcase important parts of their lives that can't be included in a resume or interview.
Writing this is not a one-day task because it requires a certain grade of preparation, outlining, drafting, and proofreading, which can take a good deal of time. Anyone can achieve a professional and quality autobiography piece if they follow the proper requirements and format standards. If you're struggling with this assignment and need some guidance, you can buy essays with us to ensure the quality of your work.
What Is An Autobiography Essay?
The autobiographical essay definition states that an autobiographical essay is a paper that focuses solely on your life, generally on an event or situation that had a major impact on you, and it is often part of many college applications, as well as for scholarships, contests, and sometimes job offers too.
Writing an essay of this kind is not as simple as most students think. Thus having complete freedom on the topic can lead to complications, lack of motivation, and others, but it is not impossible to write. The autobiography paper showcases details of your life and your personality that you can't mention in your applications or on your CV.
It is usually centered around a specific event or key moment in a person's life that will later be supported by evidence (flashbacks, stories, crucial details) and background information that will allow readers to fully understand the writer's point of view. You need to prepare well for writing an autobiographical essay, and you need to pay close attention to the narrative and memoir aspects of the process.
Now that you know what an autobiographical essay is, you will want to learn how to start an autobiography. To start an autobiography, you will need to continue reading. All autobiographies are able to stay interested and make life look completely different and special. This is done because autobiographical writing is an advanced essay writing and one that can have 8 steps or more and be focused on guide & career. It is a book of the entire life, or it can be. Most essay topics are short, focused on college & career, parts of the author's life, or clear and concise. On the contrary, we have autobiographical essays about Nelson Mandela and similar people from the world. When is an autobiography written like a pro? Simply said, when it reflects the main situations in the life of an author that changed his life dramatically. That's why you need to know how to start an autobiography and what is an autobiographical essay.
Need help with an autobiography essay?
Get your paper written by a professional writer
Steps In Writing An Autobiographical Essay
Writing an autobiographical essay takes time, as with any other paper, but especially, it needs structuring and planning. So, how to write an autobiography essay for college? Students can write a proper autobiography paper in three easy steps. You can use these for high school, college & other purposes. You can even find some similarities to elements from New York Times and video lessons. This essay writing can be a long walk in the life story & examples can make this simpler. Video lessons these days have a huge role overall, and they can make autobiographical writing and most autobiographical essays better and more appealing. Always consider essay topics that you are fond of.
Step 1: Take Your Time Planning
The first step to writing a quality paper is to define the outline. It basically means writing down key points you must include, your goals and purpose as well as a temporary title (which you can later modify according to your end result).
Choosing a topic is essential too. With an autobiographical essay, it is important to talk about a real story from your life and how, as well as why, had a major impact on you. Accomplishments and hard challenges are two of the most chosen topics for this kind of article. Further, eye-catching titles are very important to engage readers before they even begin going through the paper. All memoir processes of this kind require this. This particular essay writing of autobiographies is narrative, so more planning is mandatory.
Step 2: Writing Process
After finishing your outline with as much detail as you can, it is time to start the writing process. Beginning with an eye-catching sentence or paragraph that will captivate your reader's attention is highly advisable, all while exposing the purpose and main idea of your paper in your autobiography statement.
If you're searching "how to write an autobiographical essay?" here are a few tips that can help you achieve a professional paper that will showcase your story perfectly.
Your autobiography essay should be written in the first person and with as many details as possible (background, setting of the story, feelings). The standard written format for an autobiography is chronological, so make sure to carefully format your paper before writing so you don't forget anything and cover everything you need.
The paper should start with a proper autobiographical introduction that explains why you are writing the piece and what you expect your readers to do with the information.
End your autobiography essay writing process in a clear and understandable way but that also leaves a mark on your audience.
Stuck with finding the right title?
Get plenty of fresh and catchy topic ideas and pick the perfect one with PapersOwl Title Generator.
Step 3: Revise And Polish Your Paper
After writing a complete autobiography paper, you'll need to take some time revising and polishing the piece to fix any mistakes and rewrite incoherent sentences.
Some things to have in mind include:
Pay extra and careful attention to grammar and punctuation errors.
Detailing situations and events as much as possible gives readers enough background information and reading insights.
Use different writing techniques such as questions, retrospection, etc.
To complete an autobiography, you must be true to yourself and write about what you care about and what matters the most.
How to Structure an Autobiography Essay?
The structure of an autobiographical essay will vary depending on the person, but generally, the following autobiography format is the most commonly used among students.
Introduction
Your autobiography essay introduction has three key goals: to let readers know what your paper is about, present the main idea of the piece, and engage your audience's attention by reading more. This small paragraph must be precise and straight to the point. One to three sentences long as maximum.
The autobiography essay outline will allow you to write just the right number of words and topics necessary to create a professional and eye-catching essay.
For the body of the paper, the autobiography essay format is very important to present information and create a powerful story. This part doesn't have limitations or specific requirements that students must follow, but there are a few things that should be taken into account when writing an autobiographical essay.
Each body paragraph should talk about one event or story (or maybe two, but only if they are related) to maintain a clear and well-structured path through the paper.
Because it is an autobiography, it is essential to write clearly and with details. Think as if you were reading about someone else's life. You'd want to have some background information, context, characters and their relationship with the protagonist, and so on.
This kind of paper doesn't have to be strictly written in chronological order, but it does need some logical structure that retrospections, flashbacks, etc can follow. Further, it is essential to transition to another paragraph smoothly and clearly.
Writing a proper autobiographical essay for college includes assembling an award-winning conclusion, in which students can summarize their papers' ideas and direct readers to other lectures or simply leave a powerful message. As well as the introduction, the conclusion shouldn't be longer than a few lines.
Build your thesis statement
This is AI-powered online tool that lets you create a thesis statement about any topic you need.
Simple interface
Works with any type of paper
Absolutely free
Unlimited attempts
What is an Autobiography Essay Outline and is it necessary to write it?
An essay outline is typically a one-page document or piece of paper where the student writes down the main ideas and points of the essay before beginning to write. This helps with narrowing the goal of the piece as well as serving as a guide to avoiding forgetting anything. Every autobiographical essay outline is different, but following the guidelines mentioned below will ensure a great structure that presents clear and logical information to any audience.
If you're having trouble with this part and are looking for how to write an autobiographical sketch, here's a helpful design:
Autobiographical statement with the main idea and crucial points of the paper.
Include background information to engage readers and give context.
Detailed information that supports your introduction. Include facts, reasons, and a clear and understandable transition between each paragraph. At least three paragraphs should be written.
Use the autobiographical sketch to keep track of your ideas and establish a good order of appearance.
Remind your thesis statement again and summarize your paper's ideas.
Include a lesson you've learned from everything written, or add your final thoughts on the piece.
How to Title an Autobiography Essay
When writing an autobiography essay, there are no rules for beginning at a certain point, some students prefer to write the title first, and others leave the tasks to the end. How to begin an autobiographical essay depends on the writer, but one of the most important things, regardless of its order, is coming up with a good title.
The key points to consider when titling an autobiography are:
Keeping the title short and precise
Make it as engaging as possible
Don't include every keyword you chose in this part
Some good title examples are:
The Moment That Changed It All
What My First Day At The Office Taught Me
What is the Best Autobiography Essay Format?
The most acceptable autobiography essay format is chronological, where the events are presented consequently and follow a proper timeline. Resources like flashbacks, questions, freewriting and others are great to add details and depth to your paper.
Extra Tips on How to Write a Good Autobiography Essay
If you're wondering how to begin a biography essay about yourself, then you should pay attention to the following tips to write a flawless and professional paper:
Choose a meaningful event or situation that has a major impact on your life. Writing an autobiography takes time, and you should decide on a topic that interests you.
Define your target audience and constantly think about their reaction or possible reactions to your work, as well as how your paper might interest them.
Autobiographies are commonly written in first-person narrative.
How to complete an autobiography essay will depend on your assignment's guidelines as well. Always have in mind the requirements of the task.
Detail as much as possible. Background information is essential for readers to understand your essay better.
After finishing your autobiographical essay, spend some time proofreading and revising the paper to ensure it is presented in a clear way and without any grammatical errors.
Autobiography Essay Examples
With all the information above, any student can draft, write and achieve a professional and award-winning autobiography essay, but it is always good to have some reference examples to translate your ideas to other templates. Here are some autobiography essay examples that will inspire you to come up with your own ideas.
Title Page: Include the following information
Phone number or email
Date of creation
Thesis Statement:
Include what you're going to talk about, as well as mention the key points of your paper.
Body: At least three paragraphs supporting your idea and adding details.
Past: Talk about your childhood or memories to build up excitement.
Present: What you learned from that situation or how you're dealing with it.
Future: What do you intend to do with the skills, knowledge, or other things that you gained (or lost) from that situation/event?
Conclusion:
Mention your thesis statement again and add your final thoughts. Usually, students add a lesson or a positive message that can leave the reader satisfied and content with the paper read.
A more detailed autobiography essay example could be the following:
Your thesis statement goes here, where you can talk about the main ideas of your paper, why you chose that topic, and any key information you believe necessary to mention.
Introduction: Starting from the beginning or even further back (childhood, early adolescence, etc) is ideal for building up the story and giving readers proper background information.
Body : In the following paragraphs, you can include the first major life turn point and the explanation of it, as well as several complications or unimaginable events that happened, and finally, the point where all fell into place (or continued to go wrong).
Conclusion: Here, you'll wrap up the story and give readers your final thoughts or point of view after relieving and writing about the situation or event.
Writing an autobiography essay may seem like a challenging task. It's not often that we get to sit down and reflect on our life story, let alone write it down. Fortunately, Papersowl is here to help make the process smoother and more fulfilling. Our team of skilled writers can assist you in creating a captivating autobiography essay that showcases your life story in the best possible light. With Papersowl, you can rest assured that your unique story will be shared with the world in the most effective and impactful way possible.
Was this article helpful?
Thanks for your feedback.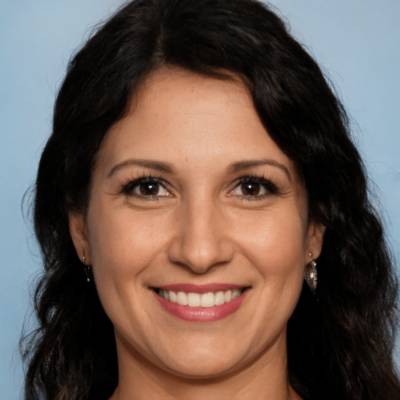 Dr. Karlyna PhD
I am a proficient writer from the United States with over five years of experience in academic writing. I comfortably complete given assignments within stipulated deadlines and at the same time deliver high-quality work, which follows the guidelines provided.
Readers also enjoyed
Leading tips on how to start an essay with a quote correctly.
Essay Writing Guides 45 likes
Precis Writing: How to Summarize Complex Ideas in Simple Terms
Essay Writing Guides 80 likes
165 Opinion Essay Topics to Write About
Essay Writing Guides 12 likes
WHY WAIT? PLACE AN ORDER RIGHT NOW!
Simply fill out the form, click the button, and have no worries!
How to Write an Opening Paragraph for an Autobiography
Michael stratford.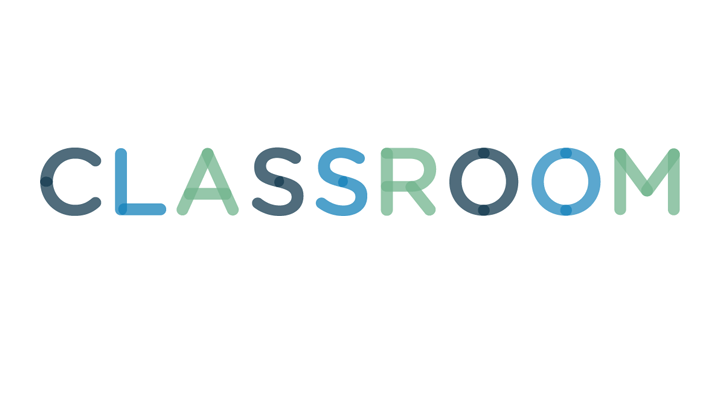 An opening paragraph for an autobiography functions a great deal like the thesis in an essay. It focuses the work to follow, it begins the pattern of narrative events you want to use and it allows you to choose what events of your life you want to talk about. You write an opening paragraph by first deciding what you want to say about yourself; a good way to begin is studying openings of other autobiographies.
Explore this article
Openings of Famous Autobiographies
Outline in Anecdotes
Outline with Life Events
Outline with Family History
1 Openings of Famous Autobiographies
Malcolm X in his autobiography's opening describes his pregnant mother facing a horde of Klansmen; his purpose is to show the hardships of the courageous family he arose from. Actor David Niven in "The Moon's a Balloon" begins with "Her name was Nessie" and proceeds to describe a beloved prostitute; Niven not only sets a scandalously informal tone, but avoids the "I was born" openings of many celebrity works. Ben Franklin's autobiography is addressed to his son William; Franklin thus leaves his life story in the hands of others.
2 Outline in Anecdotes
Autobiography is a revelatory art, which is why your selection of an opening will set the tone of your self-disclosures. You should have an outline for your autobiography prepared before you begin; this outline will largely dictate the nature of your opening paragraph. One option is to list people who've meant a lot to you, and note your favorite anecdotes about them; in this instance, your opening paragraph, like David Niven's, takes a person who is central to your life and tells a story about them. Your "self" is revealed in another's tale.
3 Outline with Life Events
A second outlining method is to list the major events of your life, in chronological order if desired, and select a childhood event that deeply affected you as an opening paragraph. It might be the time you were most frightened, felt most loved and cherished, accomplished or failed at something that meant a lot to you, or felt alone. Any of these are excellent opening personal stories to begin an autobiography; remember to include the details of the event, the people involved and particularly your feelings at the time. Your "self" in this case is revealed through your emotional responses.
4 Outline with Family History
Like Malcolm X, you can choose to focus your outline on events from your family, choosing anecdotes about relatives' adventures before your birth; your opening paragraph, telling their story, should make clear how they contributed to what you are today. Your "self" came from these ancestors. Whether you explore past heritage, present personal stories or tales of others, remember that your opening paragraph is part of a work that is meant to reveal you -- as much of you as you want to reveal.
1 San Mateo Community College: Autobiography
About the Author
Michael Stratford is a National Board-certified and Single Subject Credentialed teacher with a Master of Science in educational rehabilitation (University of Montana, 1995). He has taught English at the 6-12 level for more than 20 years. He has written extensively in literary criticism, student writing syllabi and numerous classroom educational paradigms.
Related Articles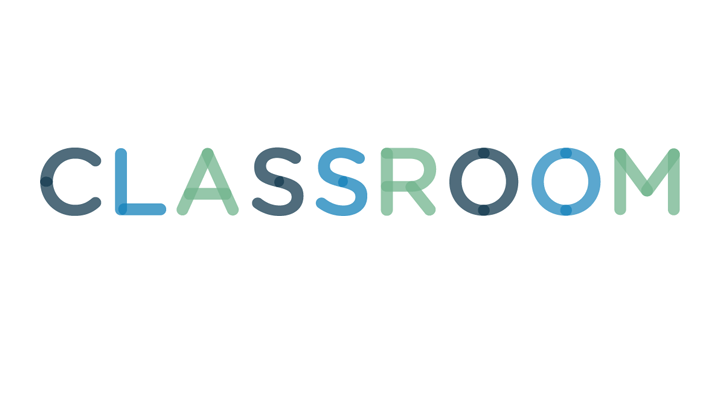 Steps for Writing a Personal Autobiography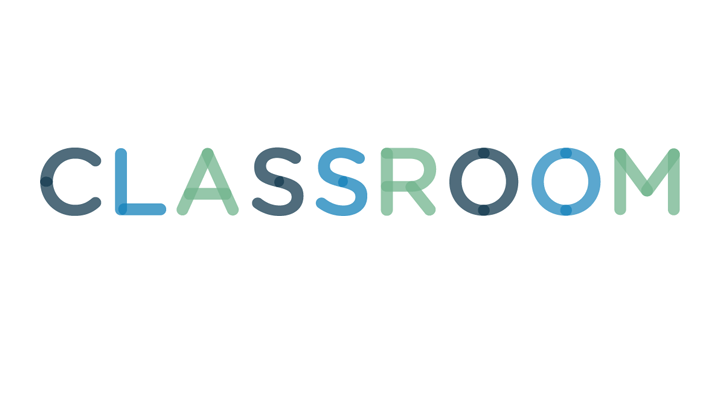 Topics for a Personal Narrative Essay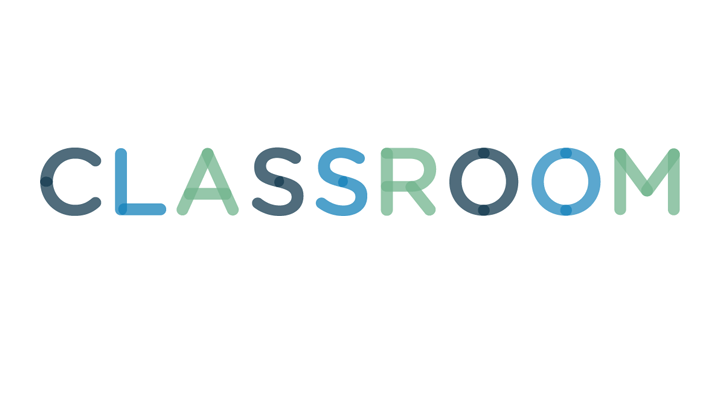 How to Write an Obituary for a Father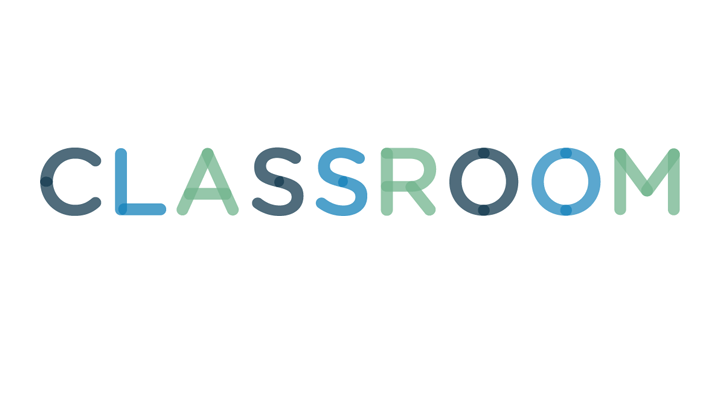 How to Write a Good Personal Narrative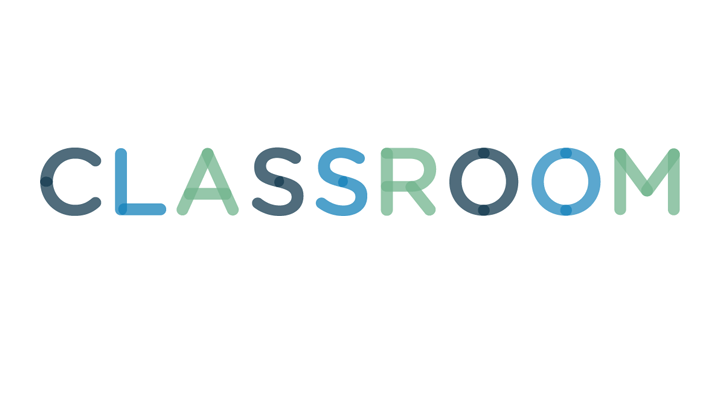 Narrative Vs. Descriptive Writing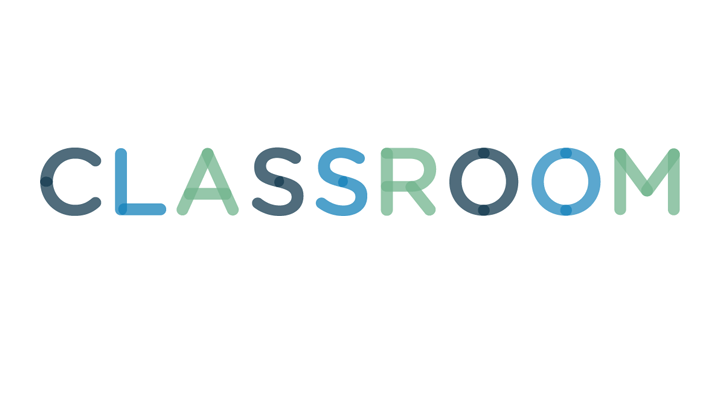 How to Write Personal Profile Papers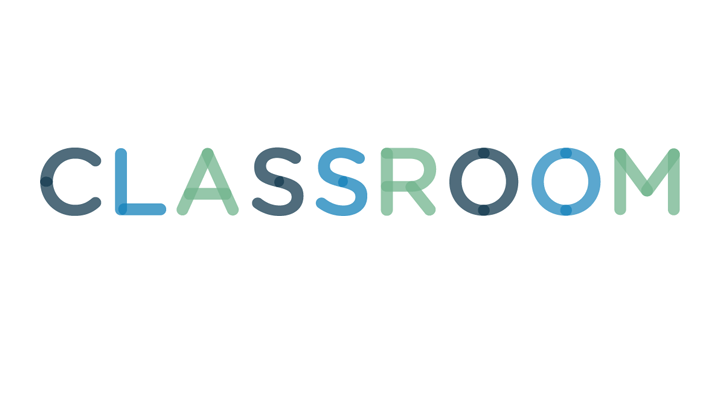 How to Write a School Autobiography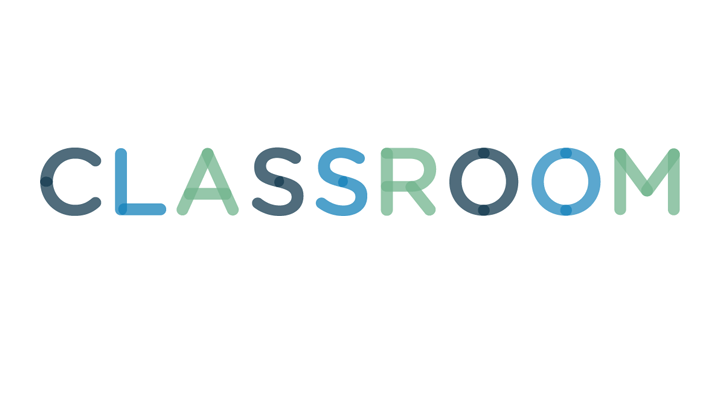 Guidelines for Students to Write a Memoir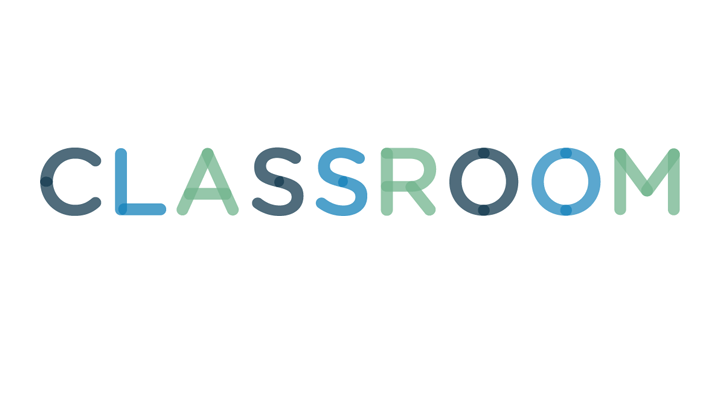 How to Write a Historical Narrative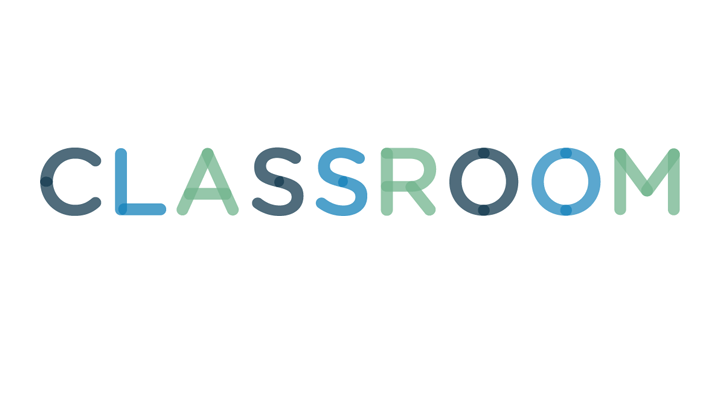 How to Write a Biography Analysis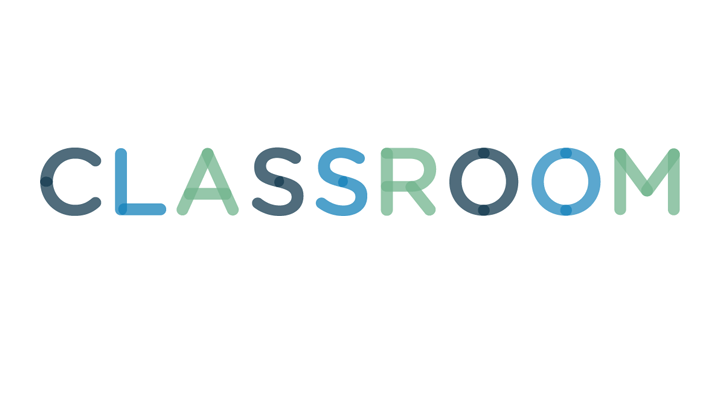 How to Write a Sense-of-Place Essay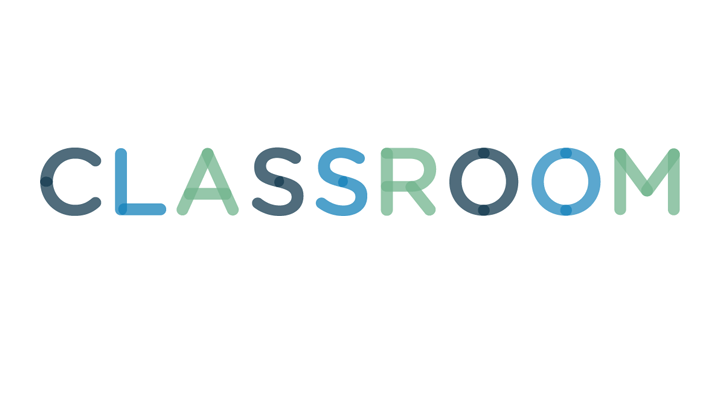 How to Write Funeral Tributes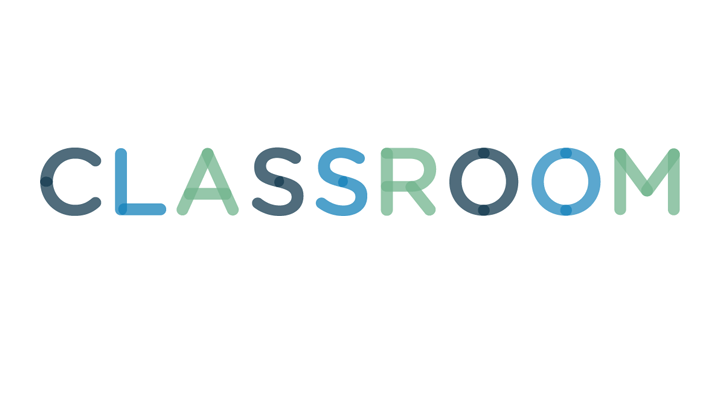 How to Teach Perspective to Children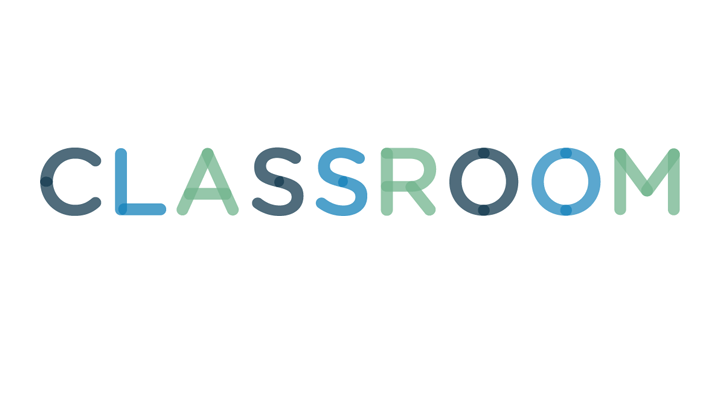 How to Write an Essay on Who Influenced My Life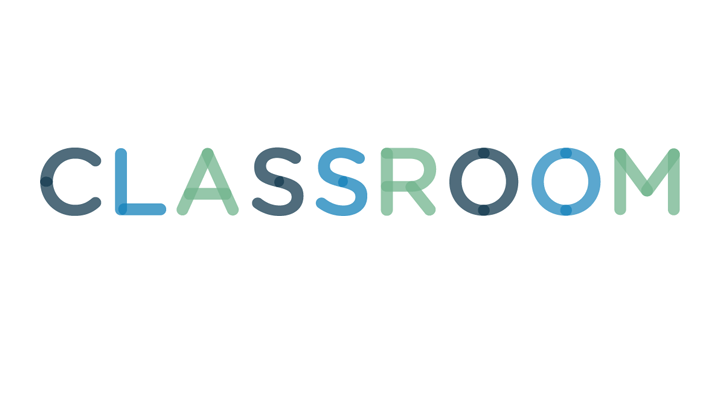 How to Write an Introductory Paragraph for a Narrative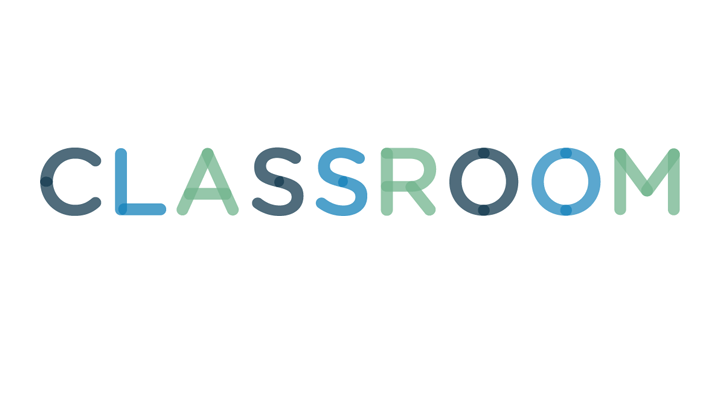 How to Write a Fiction Story for 6th Graders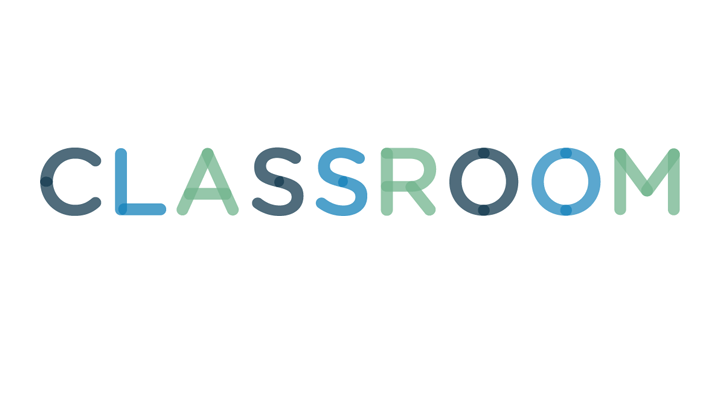 How to Word a Memorial Service Invitation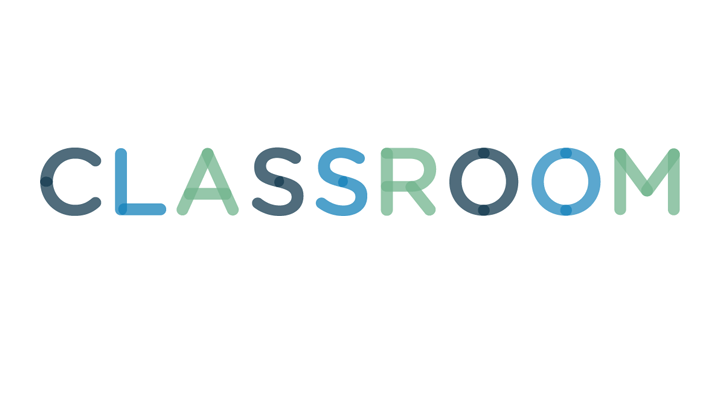 How to Write an Insight Paper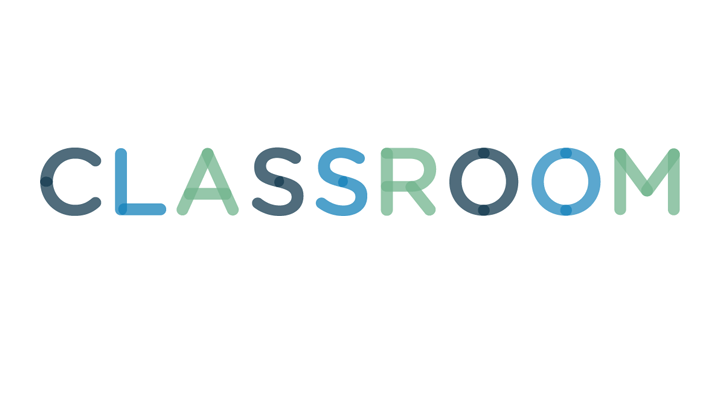 How to Write a Memoir Essay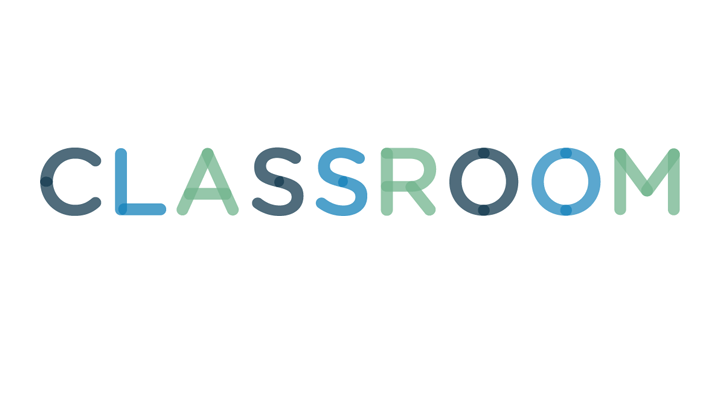 The Importance of Telling Someone You Love Them
Regardless of how old we are, we never stop learning. Classroom is the educational resource for people of all ages. Whether you're studying times tables or applying to college, Classroom has the answers.
Accessibility
Terms of Use
Privacy Policy
Copyright Policy
Manage Preferences
© 2020 Leaf Group Ltd. / Leaf Group Media, All Rights Reserved. Based on the Word Net lexical database for the English Language. See disclaimer .
EXPLORE Coupons Tech Help Pro Random Article About Us Quizzes Contribute Train Your Brain Game Improve Your English Popular Categories Arts and Entertainment Artwork Books Movies Computers and Electronics Computers Phone Skills Technology Hacks Health Men's Health Mental Health Women's Health Relationships Dating Love Relationship Issues Hobbies and Crafts Crafts Drawing Games Education & Communication Communication Skills Personal Development Studying Personal Care and Style Fashion Hair Care Personal Hygiene Youth Personal Care School Stuff Dating All Categories Arts and Entertainment Finance and Business Home and Garden Relationship Quizzes Cars & Other Vehicles Food and Entertaining Personal Care and Style Sports and Fitness Computers and Electronics Health Pets and Animals Travel Education & Communication Hobbies and Crafts Philosophy and Religion Work World Family Life Holidays and Traditions Relationships Youth
HELP US Support wikiHow Community Dashboard Write an Article Request a New Article More Ideas...
EDIT Edit this Article
PRO Courses New Guides Tech Help Pro New Expert Videos About wikiHow Pro Coupons Quizzes Upgrade Sign In
Premium wikiHow Guides
Browse Articles
Quizzes New
Train Your Brain New
Improve Your English New
Support wikiHow
About wikiHow
Easy Ways to Help
Approve Questions
Fix Spelling
More Things to Try...
H&M Coupons
Hotwire Promo Codes
StubHub Discount Codes
Ashley Furniture Coupons
Blue Nile Promo Codes
NordVPN Coupons
Samsung Promo Codes
Chewy Promo Codes
Ulta Coupons
Vistaprint Promo Codes
Shutterfly Promo Codes
DoorDash Promo Codes
Office Depot Coupons
adidas Promo Codes
Home Depot Coupons
DSW Coupons
Bed Bath and Beyond Coupons
Lowe's Coupons
Surfshark Coupons
Nordstrom Coupons
Walmart Promo Codes
Dick's Sporting Goods Coupons
Fanatics Coupons
Edible Arrangements Coupons
eBay Coupons
Log in / Sign up
Education and Communications
College University and Postgraduate
Academic Writing
How to Write an Autobiographical Essay
Last Updated: March 12, 2023 References Approved
This article was co-authored by Alicia Cook . Alicia Cook is a Professional Writer based in Newark, New Jersey. With over 12 years of experience, Alicia specializes in poetry and uses her platform to advocate for families affected by addiction and to fight for breaking the stigma against addiction and mental illness. She holds a BA in English and Journalism from Georgian Court University and an MBA from Saint Peter's University. Alicia is a bestselling poet with Andrews McMeel Publishing and her work has been featured in numerous media outlets including the NY Post, CNN, USA Today, the HuffPost, the LA Times, American Songwriter Magazine, and Bustle. She was named by Teen Vogue as one of the 10 social media poets to know and her poetry mixtape, "Stuff I've Been Feeling Lately" was a finalist in the 2016 Goodreads Choice Awards. There are 11 references cited in this article, which can be found at the bottom of the page. wikiHow marks an article as reader-approved once it receives enough positive feedback. This article has 32 testimonials from our readers, earning it our reader-approved status. This article has been viewed 854,833 times.
An autobiographical essay is just an essay about something you experienced. Even so, writing an autobiographical essay can be challenging. You might write an autobiographical essay for a class, an application, or just for your own personal enjoyment. Whatever your reason, there are some key concepts and strategies that you will want to keep in mind as you write. Keep reading to learn more about how to write an autobiographical essay.
Planning Your Essay
an accomplishment like winning an award, getting a job, or graduating from high school
a trial like a difficult class, an injury, or losing a loved one
a meaningful experience like discovering a hobby, meeting your best friend, going away to camp, or learning something about yourself
Make sure that you are comfortable sharing your story. Don't write about anything too hard or heartbreaking if you are not emotionally ready to handle it.
If you are writing an autobiographical essay for an application, make sure that you read the instructions well. If the application includes a prompt or question that you need to answer, make sure that the story you intend to tell will respond to this prompt or question.
If you are writing an autobiographical essay for a class, make sure that you read the assignment guidelines well. Make sure that the story you intend to tell will work for this assignment. Ask your instructor if you have any questions about the assignment.
If you are writing your essay as part of an application, consider what your readers will be most interested in hearing about.
If you are writing your essay for a class assignment, consider what your instructor will expect you to include in your essay.
Try listing. List the ideas that you have for your autobiography and then look over the list you have made and group similar ideas together. Expand those lists by adding more ideas or by using another prewriting activity. [5] X Research source
Try freewriting. Write nonstop for about 10 minutes. Write whatever comes to mind and don't edit yourself. Review what you have written. Highlight or underline the most useful information for your autobiography. Repeat the freewriting exercise using the passages you underlined as a starting point. You can repeat this exercise many times to continue to refine and develop your ideas. [6] X Research source
Try clustering. Write a brief explanation of the subject of your autobiography on the center of a piece of paper and circle it. Then draw three or more lines extending from the circle. Write a corresponding idea at the end of each of these lines. Continue developing your cluster until you have explored as many connections as you can. [7] X Research source
Try questioning. On a piece of paper, write out "Who? What? When? Where? Why? How?" Space the questions about two or three lines apart on the paper so that you can write your answers on these lines. Respond to each question in as much detail as you can. [8] X Research source
It may be helpful to decide where to start from and where to finish, and then work on filling in the middle.
Drafting Your Essay
Do not use the second person perspective ("you") or switch back and forth between "I" and "you." Use the first person perspective ("I") throughout your entire essay.
Jump right in. One way to begin a story is to immediately begin describing something that happened, even if it happened in the middle of your story. You might start with something like, "There I was, standing in front of the entire 10th grade reading a story I had written." [11] X Research source
You can start writing your draft in any order that you like, but then remember to organize the completed story in the proper order.
Say something tantalizing to your reader. For example, you might start with something like, "I never expected to be as happy as I was on that day." Or, "Many things have happened to me in my life, but this was the worst." Just make sure that the opening fits with your topic.
Avoid beginnings that are too general or broad. Never open with, "Since the dawn of time…" This type of opening does not help your reader understand what your story is about. "Too general" openings are boring as well. [13] X Research source
Avoid opening with a quote, unless it is meaningful to you and crucial to your story. If you want to include a meaningful quote in your autobiographical essay, it should have something to do with your story. You should talk about what it means to you when you provide it.
You might say something like, "Under these circumstances, I began the most challenging year of my life." Or, "Before this happened, I had no idea that I could do something so huge." Choose a transition that fits your introduction and that will connect with the ideas in your next paragraph.
Talk about why this story is significant to you and what you learned from it. [16] X Research source
Refer to the beginning of your story in the end by mentioning a situation or person that was central to your introduction. [17] X Research source
Tell your readers about something that came out of this experience that you were not expecting. [18] X Research source
Enhancing Your Essay
Instead of saying that your teacher wore a blue dress, say that it was aqua blue with white lace trim on the sleeves.
Instead of saying you felt nervous, describe your trembling hands, the knot in your stomach, and the weak feeling in your knees.
Instead of saying that you spoke to your teacher about something important, put the conversation that you had with your teacher into dialogue.
Use chronological organization if you want to start at the beginning and describe your story in the order that it happened.
Use starting in the middle organization if you want to put your readers into the midst of your story and then go back to the beginning.
Use starting at the end organization if you want to tell your readers how your story ended up and then explain how you got to that point.
Don't be afraid to show your sense of humor, as long as you don't think it will disrupt the tone of your essay. In other words, if you are telling a sad story, using sarcasm or making a joke about something serious might not be appropriate.
Writing Help
Community Q&A
Video . By using this service, some information may be shared with YouTube.
Be concise. When writing a story about your life, it's best to keep it simple and be straightforward. Avoid padding out your autobiographical essay with unnecessary information. Just include the most important details and describe those details well. ⧼thumbs_response⧽ Helpful 4 Not Helpful 0
Share your work with supportive friends and family. Ask for feedback on what they like and how you can improve your story. If you're a student, try asking your English teacher to help you. ⧼thumbs_response⧽ Helpful 3 Not Helpful 1
You Might Also Like
↑ http://study.com/academy/lesson/what-is-an-autobiographical-essay-biography-examples.html
↑ http://www.wwnorton.com/college/english/write/fieldguide/writing_guides.asp#BLUE08
↑ http://writing.ku.edu/prewriting-strategies
↑ https://selfpublishingadvice.org/writing-when-to-use-first-person/
↑ https://www.esu.edu/writing-studio/guides/hook.cfm
↑ http://www.wwnorton.com/college/english/write/fieldguide/writing_guides.asp
↑ https://www.otago.ac.nz/classics/otago055219.pdf
↑ http://www.writing.ucsb.edu/faculty/donelan/para.html
↑ http://writetodone.com/how-to-use-vivid-description-to-capture-attention/
↑ http://www.wwnorton.com/college/english/write/fieldguide/writing_guides.asp#BLUE07
↑ http://www.cbsnews.com/news/10-great-opening-lines-from-stanford-admissions-essays/
About This Article
To write an autobiographical essay, choose a story from your own life that you're excited to share. Consider who your audience is when selecting a story and go with something that will appeal to them. Next, create an outline for your essay to help you organize all of your thoughts. When you're ready to get started, kick off your essay with an engaging sentence, then jump right into the action to hook your readers. Remember to write in first person and include vivid details to bring your story to life. Let your unique personality shine through! To learn how to enhance your essay by including dialogue, keep reading the article! Did this summary help you? Yes No
Reader Success Stories
M. Winston Morris
Jul 8, 2017
Did this article help you?
Mose Jackson
Oct 22, 2017
Alisha Yorba
Oct 20, 2017
Muskan Khan
Oct 26, 2018
Corlisa Diaz
Jun 16, 2016
Featured Articles
Trending Articles
Watch Articles
Terms of Use
Privacy Policy
Do Not Sell or Share My Info
Not Selling Info
wikiHow Tech Help Pro:
Level up your tech skills and stay ahead of the curve
How to Cite
Language & Lit
Rhyme & Rhythm
The Rewrite
Search Glass
How to Write an Autobiography Introduction
Remember how you felt when your fifth grade English teacher asked you to write your autobiography? Now, as you look back over the years and assess your distinguished accomplishments, don't be surprised if you find your mind wandering back to that schoolroom. Perhaps getting started seems hard because many readers judge the merit of an autobiography by its first few pages and you don't want to disappoint. That's why the tips in this article can get you off to such a great start.
Imagine the face of a single reader before you begin. If necessary, tape a magazine photo to your monitor that best represents what you imagine your reader will look like. If the autobiography is intended for the family, post a relative's picture nearby. Write directly to that person as you work.
Decide if you will write in first or third person. If you are writing a narrative--telling your autobiography as if you were writing about someone else--stick to that format. You will have to become comfortable with referring to yourself by your name and pronouns. If you're writing in first person, your story should read as though you were making entries into a personal diary.
Try drafting your autobiography's introductory paragraph using each of the three approaches suggested in the following steps. See which sounds best and use it as your model. Employ this technique: Write all three, put them away for at least a day, then revisit them to see which one your gut picks as the best of the bunch.
Write a paragraph that starts with the story of something unique that has happened to you that distinguishes your story from those of all other people. Perhaps you won an award or traveled to an exotic land. This story can grab the reader's attention as you invite them into your life.
Compose a paragraph that uses a chronological start--where you were born and the circumstances under which you were born. Was the world at war? Were you the fifth child born to the family? Did your doctor deliver you under unusual circumstances? Each gives the reader a taste of what they can expect as you grow older between the pages of your autobiography.
Draft a third paragraph that begins before you were born. This type of introduction sets the stage for your entry into the world and allows the reader to get a feel for your heritage and roots. To use this technique, you will need information on your ancestors to begin writing.
Use the introduction you choose to establish the style of the rest of your autobiography. For instance, if you choose the chronological start method, you might begin each chapter with a time and date place keeper so your story coordinates with your introduction.
Don't share your introduction with anyone else. Family and friends will ask to read what you're writing, but uninvited feedback given by well-meaning folks can dampen a writer's enthusiasm. Tell everyone they can read the introduction when the work is complete, then let them keep guessing whether or not they're included in your autobiography.
Based in Chicago, Gail Cohen has been a professional writer for more than 30 years. She has authored and co-authored 14 books and penned hundreds of articles in consumer and trade publications, including the Illinois-based "Daily Herald" newspaper. Her newest book, "The Christmas Quilt," was published in December 2011.
Autobiography is not the story of a life; it is the recreation or the discovery of one. In writing of one's experience, you will discover yourself, and in the writing create the pattern you seem to have lived. Often, of course, autobiography is merely a collection of well-rehearsed anecdotes; but, intelligently written, it is the revelation, to the reader and the writer, of the writer's conception of the life he or she has lived. Simply put, autobiography is a reckoning. This page will helps you shape a diverse and colorful assortment of personal vignettes and stories about your being into a graceful, coherent narrative that conveys the larger story of your life. WHY WRITE AN AUTOBIOGRAPHY? - to leave a message to future generations - to pass on your heritage - to put closure to a period or episode - to process experiences - to preserve family history - to share what and who you are "Autobiographies have been written since A.D. 400 when an early Christian leader, Saint Augustine, wrote his." An autobiography is information about one's own life written by that one person. In it, it tells what that person's life is all about. When writing your own autobiography, use interesting facts to explain as much about yourself as you can. However, if you're not a writer the task can seem overwhelming. Here are some suggestions. Start by making lists. Make lists of relatives, boyfriends/girlfriends, places you've lived over the years, pets you've owned, schools attended and other things like that. But the most important are the Life-Lists. Choose categories as you go along: elementary school days; military life; college; family vacation; illnesses. More will occur to you as you write. Under each category, write down a word or two to identify some event that you want to remember. Next, narrow each life-list to 10 core life events which will be the most significant or memorable events to demonstrate that category. Write about each of your core events. Start with a rough draft in which you simply concentrate on getting all the information down on paper. Then go back and polish for details, grammar, and tone. If you're not confident in your writing ability, you may enlist someone else's help to edit or go to the Writing Lab on campus for help. But remember, in an autobiography, it's important to retain YOUR VOICE in the final narrative. Your personality should come through. One style that can be used is Narrative , in which you give a pretty much linear account of events without much reference to underlying emotions or moods. Then there's Descriptive writing, which is appropriate when you want to paint a picture of something for your reader, either because of its beauty, its ugliness or simply because it's very different from what that reader may know. There's Emotional writing, when you have strong feelings about your topic and want to evoke some emotional response in your reader. Action writing is characterized by short sentences with strong verbs. This type of writing is for exciting events, when you want to carry your reader along in a headlong rush to find out what happens next. When you've done all you can with your autobiography, you're ready for finishing. Organize all the pieces you've written into some kind of order. Your autobiography must be word processed in single spaced 12 point font. This is also the time to engage an outside editor if you so desire. You can even create your own cover or title paper which can be a creation of your own. Remember to include a photo of yourself. The most important thing is to BEGIN . ------------------------------------------------------------------------ When writing an autobiography, focus on FOUR major things: (1) who you are in life (how would you describe your personality), (2) what life means to you, (3) what major life events or critical issues have had an impact on your life, and (4) what your outlook on the future is. The first thing you do when writing an autobiography is start off with a lot of facts about your life; for example, when and where you were born, where you live (city and state), where you go to school and who you live with. You have to give a lot of information so your reader can clearly understand what is going on. Once you have written this introduction, you are ready to start your first paragraph of the autobiography. Who you are in life? The best way to start an autobiography is to state your name. When you are writing this paragraph, you usually explain the type of person you are; describe what you think your personality is: use facts about yourself such as: How were you as a child? How did you fit or interact with your family ? What did you like or dislike about high school? Why did you decide to attend college? What life means to you? This is now your second paragraph. In this paragraph you should state how you see life--what does life mean to you. Are you happy or sad? Do you have a lot of friends or just a few? How do you make your work/schools days go by? Do you have a significant other, special friend, mate? Who has provided guidance for your in life? What life events or issues have impacted how you see life? What has been the most important influence on you? How have you overcoming specific problems or issues in your life? What is your outlook on the future? In this paragraph you should explain what you think the future will be like. Pick a year and explain how it will be but explain it through your eyes. Where will you be? How will you be living? What will you be doing or plan to do in the future? Conclusion The conclusion is the last paragraph of your autobiography and an important one, too. In the conclusion you usually try to re-word the introduction and add some type of closure to bring the whole autobiography together. Below are two different examples of autobiographies that you may find helpful in writing your own. Sample Autobiography Sample Autobiography